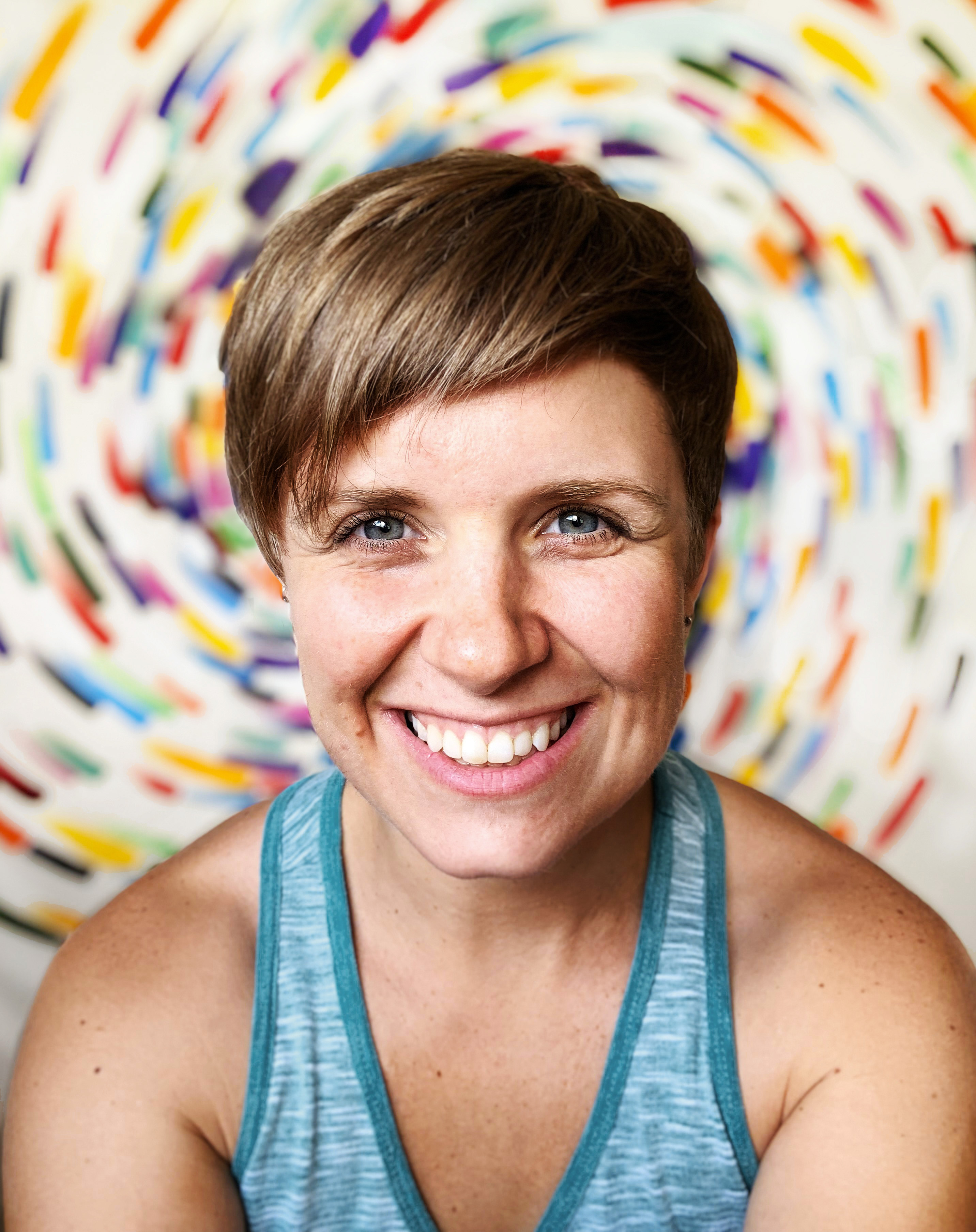 Dawn Szombathy
UX Designer
King Kratom
Designing a brand and packaging system in 5 weeks.
Project & Goal
Create an identity and a packaging system for a friend selling the supplement, Kratom. Become the top seller at a local smoke shop retail chain.
Role
My friend and I brainstormed brand names. I lead the visual exploration. All decisions were a discussion and collaboration between me and my friend. I utilized Illustrator and Photoshop for my design work.
Scope & Constraints
Initially, I was given three weeks in which to research, brainstorm, iterate and create final files for print. Seeing as I did this around my full-time job, luckily the time frame was extended by two weeks.
The only request was that an elephant be present in the packaging. My friend's reasoning was that he had worked for a competitor and suggested adding an elephant to the White Elephant strain's packaging. It became the number one seller at the retailer where we would also be selling our product.
About Kratom
Kratom is a plant labeled as a "questionable substance" by the FDA, but is currently legal in the United States. It has been used for the last 1,500 years as medicine by people of Thailand and Indonesia. It is minimally processed into a powder and usually taken encapsulated. There are many, many strains.
Users
Kratom has gained a following by those seeking a natural means for pain relief and those dealing with withdrawals from powerful opiates. Those that benefit have come to depend on it and keep it in their medicine cabinet.
Make decisions quickly
It was necessary to move forward quickly so decisions were made without the ability to do extensive research or create a ton of design options. We agreed that we could make adjustments before a second print run, but hoped to avoid that as much as possible.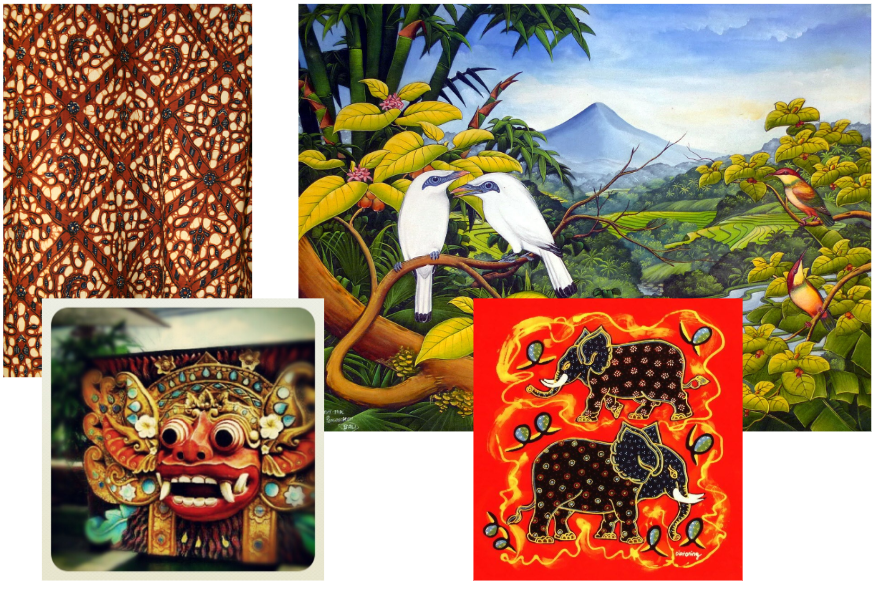 Batik
I was inspired by Batik folk art from Indonesia where our Kratom is sourced. I love incorporating a handmade imperfect element whenever possible to contrast the perfect lines of the computer. Our eyes like imperfection like the asymmetry of our own faces.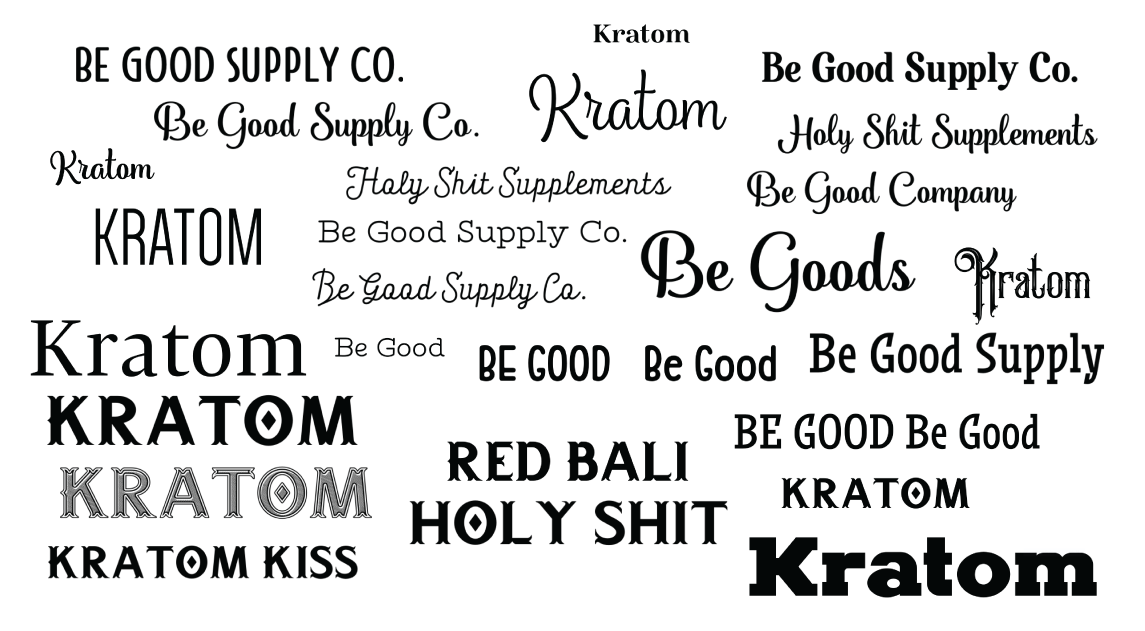 The first branding element
Even though we had not yet decided on a name, I defined what feelings and thoughts I wanted this brand to represent. Then, I looked for the typeface(s) that could convey this visually. Since the budget was tight, I surveyed free typefaces on MyFonts.com.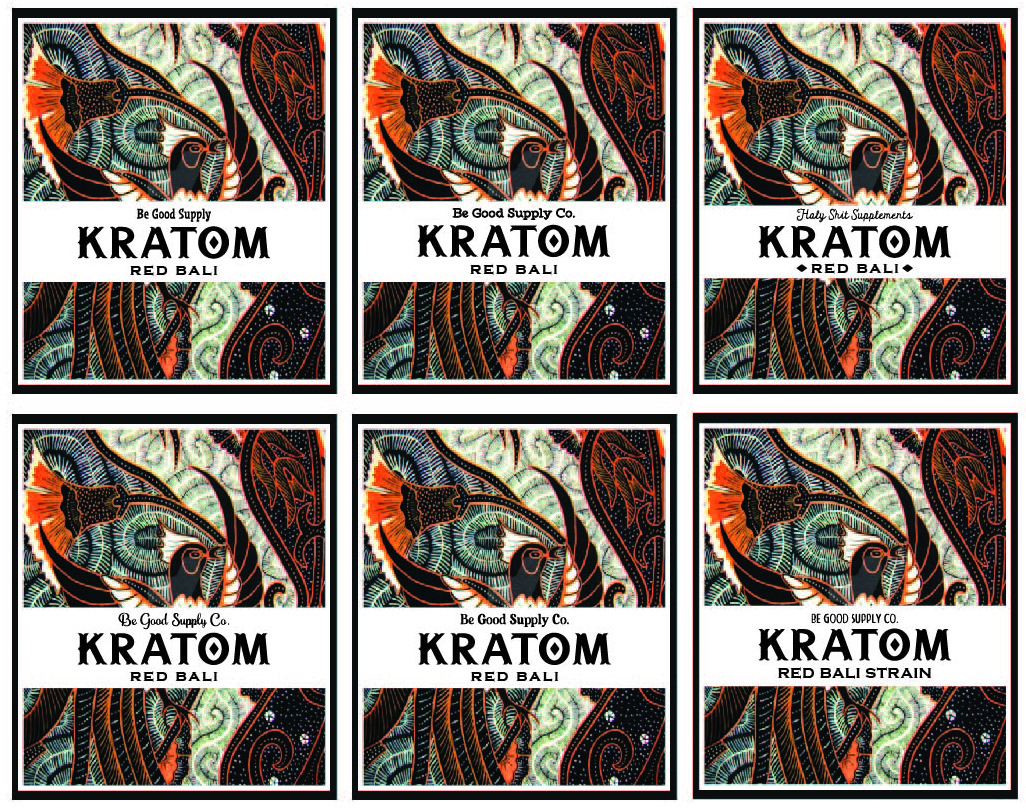 Testing fonts
I picked fonts that I thought fit the vibe and tested them on a very rough packaging designing using art I found.
Choosing a Name & Fonts
My friend was convinced, "Holy Shit Kratom," was a great name for our market so I went with it. We chose fonts to match. I paired complimentary fonts that I felt represented our name and Kratom as friendly, dependable, powerful (and trendy) with a touch of hand made inspired by Batik.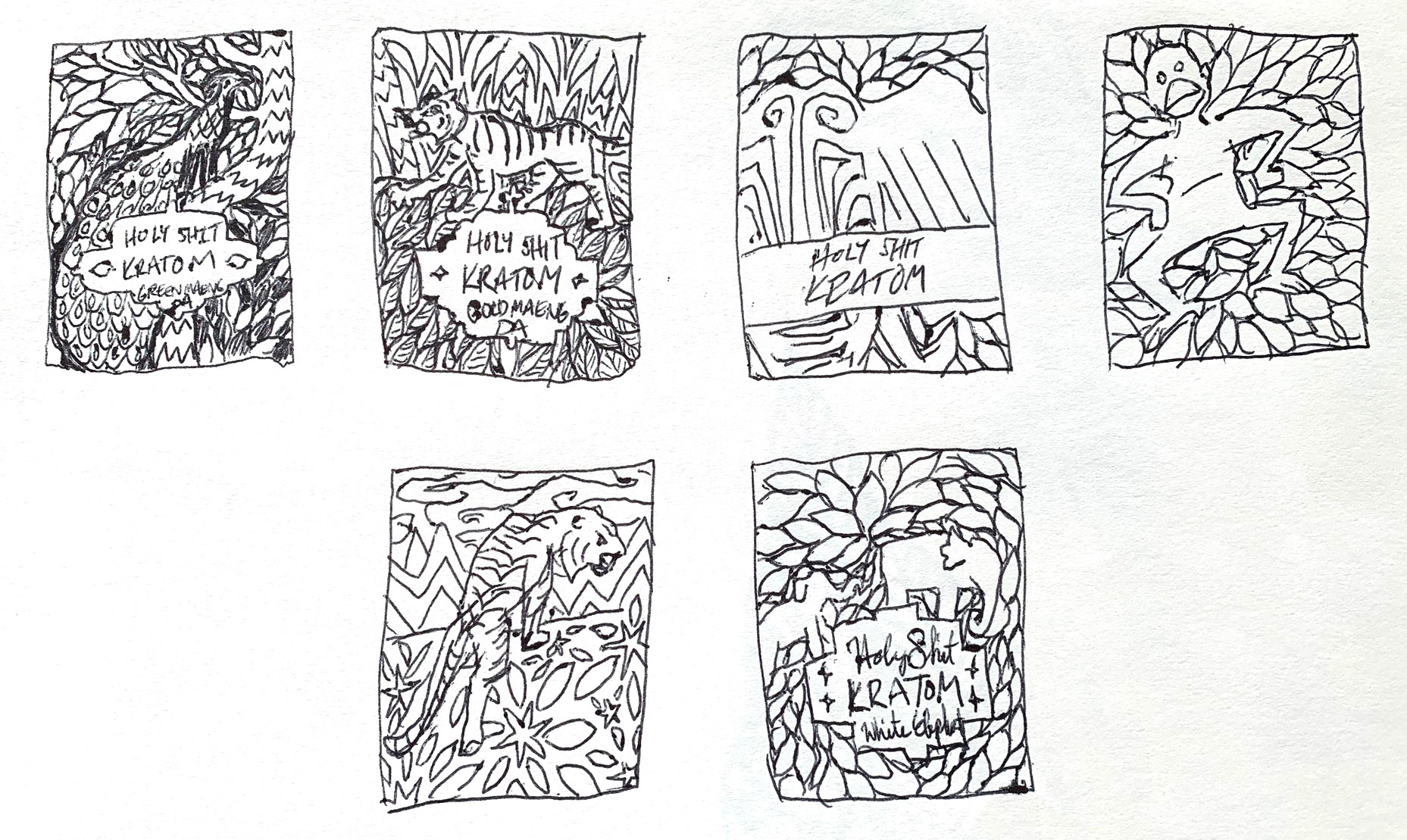 An animal for every strain
Because I had to employ an elephant in the packaging, I decided each strain could be represented by an animal from Indonesia. I researched each strain and its tendencies and paired each with an exotic animal that fit. Like the tiger for the well-rounded strain, Gold Maeng Da.
I prepared two visual directions
I loved the idea of beautiful illustrations to capture the animals. I also loved following the pattern oriented, hand-drawn look.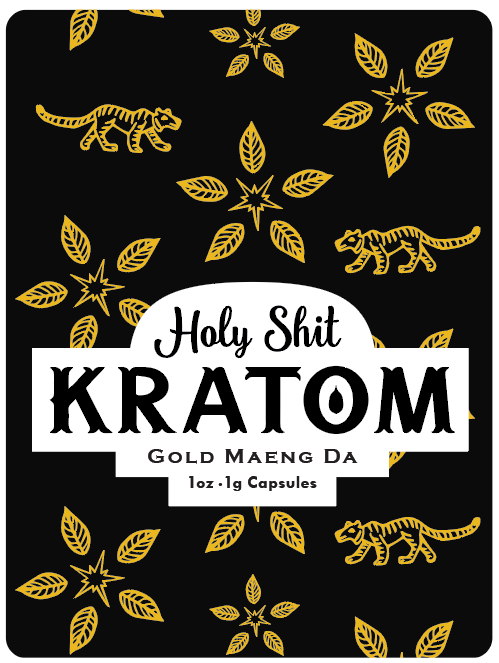 The direction
Simple, clean and easy to extend this option highlights the logotype rather than drowning it in complex illustrations.
Say what?
I was happily done with the design when the retailer said he would not sell a product named, "Holy Shit." After another couple of weeks of pushing and pulling, the new name, type, white shape and background fit together.
Solid Design Despite the Time
Having less time forces me to focus and be decisive. With the courage and support of my friend, we were able to create a solid solution.
Sold Out
Our first order of King Kratom sold out within a month, but the vendor that we sourced from has since evaporated. It took a solid year until another vendor was found.
Lessons Learned
Because the packaging was printed in China, we were not able to get a dummy from the printer. Next time, I would, at the very least, over-estimate the space needed for the capsules to fit instead of trusting someone else's measurements. With some sore fingers and sweat, we were luckily able to seal the bags with the correct amount inside.